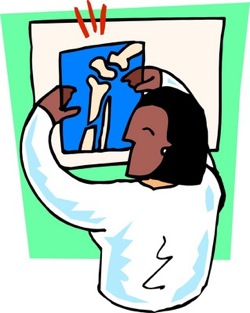 I have come to the idea that most thoughts are like brittle bones – they don't support me that well.
They aren't as foundational as I once "thought."
I wanted to be an attorney when I was a kid and had I followed through on that idea, I have no doubt I would have been a good one. I could make a good argument, support it with the facts, and find the weakness in another's argument and expose and exploit it. That skill set works wonders in a court room, not so well in life.
When you continually make strong arguments, you weaken your ability to communicate because your focus is on winning rather than connecting. You believe your words are strong but their acidic nature are insidiously making you brittle.
Nowhere is this more evident than with the unspoken arguments that play out in our head. This constant back and forth that we have going on fractures our ability to stand up and just be. We are too busy arguing to be somebody and that just won't support us anymore.
When that internal brawl spills out onto the street and can be heard by anyone within earshot, we are now fighting with others. The more fights you make, the more bones you break.
The thoughts that are the most toxic are the ones that make you right; They can make you brittle overnight. The argument to be right is a battle you may occasionally win, but you'll soon be a casualty of war because you'll fall down from your own righteous weight.
Thoughts weigh you down and, over time, become porous and break, making it more difficult for you to stand up.
Lightening your load takes the pressure off. We think as though we're getting paid by the thought. We rarely look at the paltry payday that thoughts deliver. When you unburden your mind, even for a time, you strengthen your ability to stand tall without all that yammer and bawl.
Noticing that you're thinking too much is the first step to a quieter mind. In that instant of observation, you have broken the train of thought getting you off the track of broken bones.
There are many ways to quiet your mind and I invite you to explore them and find the way that works best for you. That way it's not your bones cooking in that internal stew.
All the best,
John
Be Sociable, Share!
Comments Off

on The Porosity of Thought