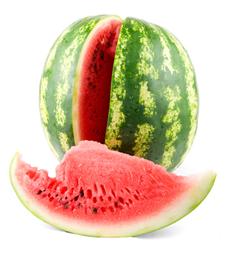 Have you ever watched people in a market test for the ripeness of a fruit or vegetable? The strategies are varied and go from A to Z – Avocado to Zucchini.
How do we know something is ripe and ready for picking in our own life?
We frequently pick too early or wait too long and have it die on the vine.
So how do we know the moment when something is worth acting on and ready to be picked?
Very similar to our watermelon ritual – It looks, sounds and feels right.
Quite often we get caught up in the looks and sounds department and forget to notice the feeling sense.
My experience is that the feeling sense is the strongest indicator of ripeness, yet it's the one we use the least.
If it doesn't feel right, the shiny looks can be deceiving. If something sounds too good to be true, it's your gut that will let you know for sure.
The key to checking for ripeness is to check with your gut. This isn't an intellectual conversation or a debate; it's a physical measurement of how something feels.
We all have a feeling sense, we just don't pay attention to it often enough. It may not have the eye appeal our intellect so appreciates, but it is the workhorse when it comes to a fruitful harvest.
It takes more than luck to know when to pluck; it takes guts.
Happy Summer Picking!
All the best,
John
ACCOMPLISH ANYTHING
LOSE WEIGHT & KEEP IT OFF
STOP SMOKING FOREVER
SLEEP THROUGH THE NIGHT EVERY NIGHT
IMPROVE YOUR SELF CONFIDENCE
I LOVE MY BODY
RELAX IN 2 MINUTES
FEEL FOREVER YOUNG
VIRTUAL MASSAGE
Be Sociable, Share!