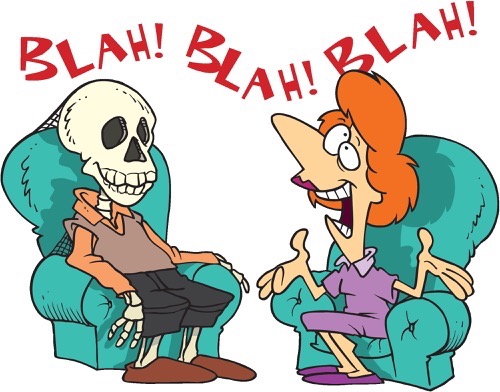 Seems no matter how "good" you are, there is going to be an opposing viewpoint.
My sense is that Mother Teresa had her detractors, also Mr. Rogers.
What propels this animus? I don't know for sure but I have a guess.
I don't think it has anything to do with the accused; It's more about the accuser.
The words "lazy" and "uninformed" pop up for me.
Just look at some of the things your Facebook friends and family members repost. Did they ever take a moment to check the accuracy of their reiteration? It's not that hard.
Here are two examples from both sides of the political aisle:
Sarah Palin claimed in an interview that Jesus Christ celebrated Easter during his time on Earth.
All the Congressional Democrats voted against a 2.8 percent Social Security cost of living allowance.
It's easy for me to appreciate that some people don't like other people, but to pass on egregious, defamatory claims about them without checking not only shows your bias; it shows how easily you are led.
Before you click the "Send" button, make sure what you are saying is buttoned up, otherwise you appear as a butthead.
Allow me to end this observation with the following quote from Socrates: "Strong minds discuss ideas, average minds discuss events, weak minds discuss people."
All the best,
John
Be Sociable, Share!
Comments Off

on Everyone Is Someone's Nemesis